Well, yesterday tuned out to be even better than anticipated!


It all started at the Ted Gibson Salon in NYC. I was greeted with kind hospitality and beverages!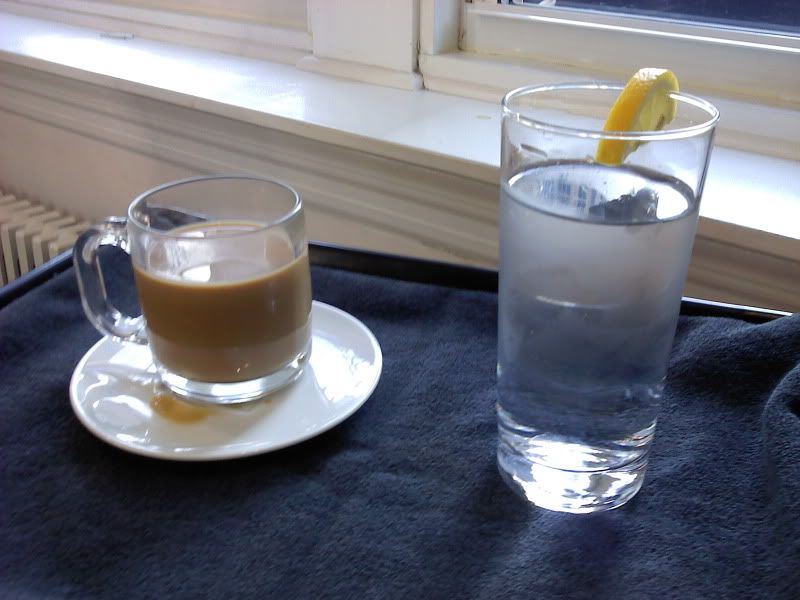 After a consultation with Ronnie Dieterich, we were down to business! I must say Ronnie has the best chair in the salon! Complete with huge windows overlooking Fifth Ave, bonus!
This was a technique I had not seen before!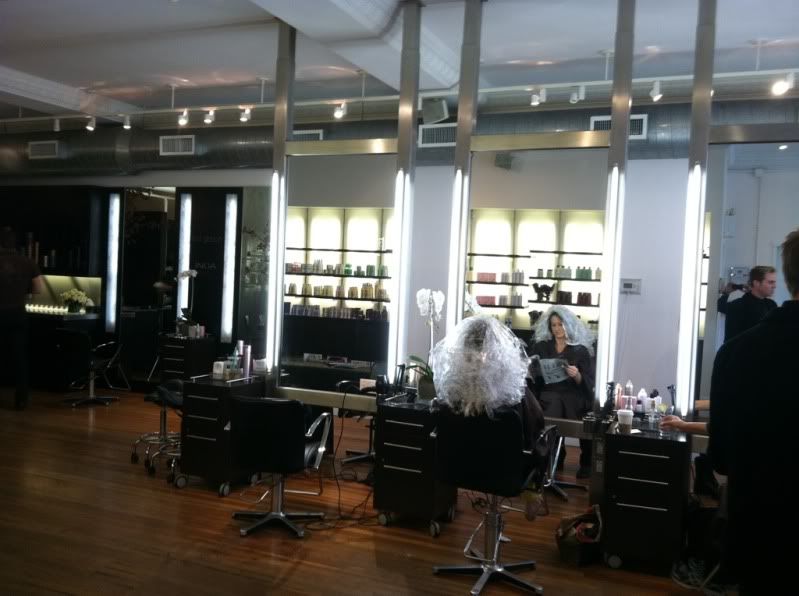 Before I knew it, we were off to the sink, this is my view while getting my hair shampooed: a pretty red chandelier!
Next I had to use the ladies room. That is where I got myself into some trouble.  How to turn on the water was a dilemma! Look for yourself…
How does one turn on the faucet? No, not the thing next to it, that is soap, oops, then I was soapy with no water. I thought how objects that have sensors often don't sense me and then I saw a little black button on the side of the faucet. Dilemma solved!  But I digress, on to the hair cut!!
Gina Kleinschmidt brought me to her chair and we talked about what I wanted and she HEARD me!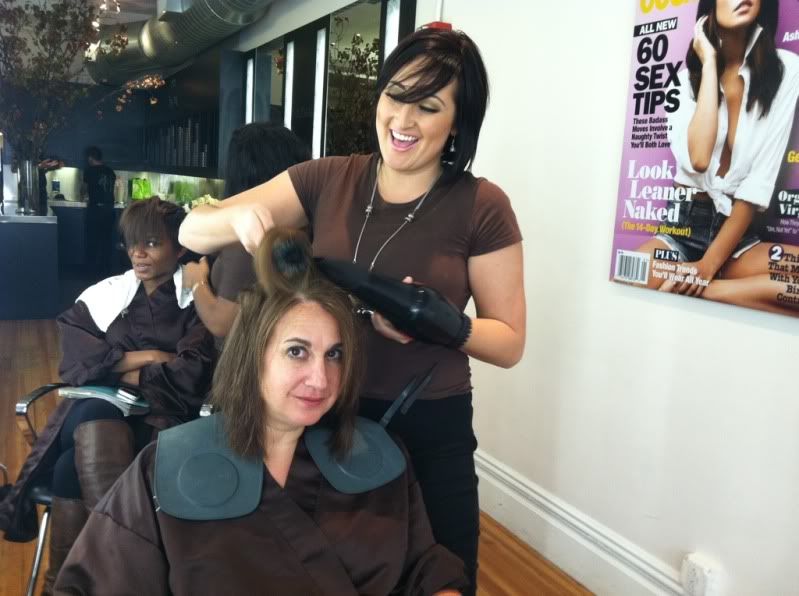 She cut my hair how I wanted it.  As she began to blow dry it I could see the color too and I was thrilled!
During my haircut I was treated to a hand massage with a new product that I just have to have! It was a moisturizer that you use prior to showering, and then wash off, much like hair conditioner.  I loved it.  Somebody, name of it please!  All in all it was a success.  Everybody was nice and very accommodating, even smiled for my camera!