Tony Awards Red Carpet
I love watching any red carpet. To me it is the best part of the Award show. It is my super bowl and I get it more than once a year! YAY! Does anyone else feel like this?
At the Tony Awards this is what I found to be;
The STRANGEST
Oh man, I cannot find the words, I am not sure they even exist to describe this look! Except, good taste in shoes! I wonder if they are red on the bottom?
This dress definitely makes a statement. What do you think it is saying? I am not so sure but it did spark my interest. Your thoughts???
The MOST INTERESTING SHOES
OMG the shoes! Can you identify them? They are crazzzzzzzzzzzzy! (you know how I feel about feathers 😉 being a robin and all!
The INAPPROPRIATE (would be great for the beach)
Constance, Constance, Constance, what was your stylist thinking? Just not red carpet ready. Ya think?
The SWEETEST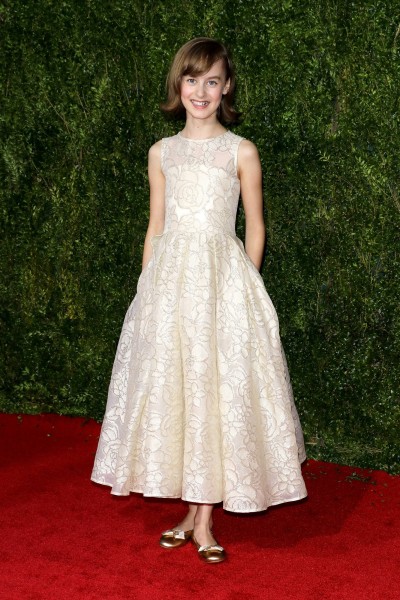 Sydney you are a little cutie pie! Well done!
The HOTTEST
No words really needed here! Emily looks awesome. Right? Do you agree?
The LEAST FLATTERING
Carey, you could do so much better even in your condition. But I do love your hubby's music 😉
The MOST INTERESTING DESIGN
I love the structure to this dress. The sharp angles up top and the way it holds it's flow all the way down to the bottom. <3
The one I AM NOT SURE OF
I just can't decide if I love or hate this. I am def attracted to it, just not sure in which way. Help me decide!
The BEST DRESSED to me
I just love how Gretchen looks. Love the silky, slinky, sexy vibe it has. Do you like it? I would wear it, would you?
The WORST DRESSED to me (forgive me, please, please, please)
I can not believe I am dissing Anna Wintour, really, I can NOT! But I have to be honest and true to myself (and you). Do you feel differently about her look that night? I would like your opinion.
If you feel like shopping for your "red carpet" look you can do it in my shop and use a gift-card from me. Take $70 off your entire purchase using code Z70 at check out.
I had fun writing this post, hope you liked reading it 🙂
#rockinrobin #redcarpet #rockinrobinsrunway #giftcard #sharingiscaring