Snow Boots Boring? Here are some that aren't! Check these out and let me know what you think! I can personally attest to the Sorel boots being excellent. I was walking in NYC during a Nor'easter when my Beech Street Boots failed me miserably! My feet were cold, sloshy and soaking wet! I had no choice other than to pop into Lord & Taylor and buy Sorel boots. My feet have been toasty and dry ever since! If you read to the end there is a surprise!
Surprise! These are the shoes I would want to be wearing way, way more!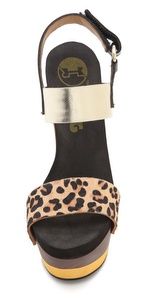 Here is a little more snow boot inspiration! MOON BOOTS – FROM THE PAST INTO THE FUTURE! http://bit.ly/1bcQcd9
AND AN AWESOME GIVE AWAY TOO!