My #solesistas and I are at it again! This time we are bringing you the best of leopard print! Actually our assignment was for animal prints but it appears we are all on the same page when it comes to our favorite print! As you can see you can go all out print or just a little touch. What ever suits your personality and mood works!
Myisha put two touches of leopard print together for this awesome look. Click on photo to follow her on Instagram @mys_elegance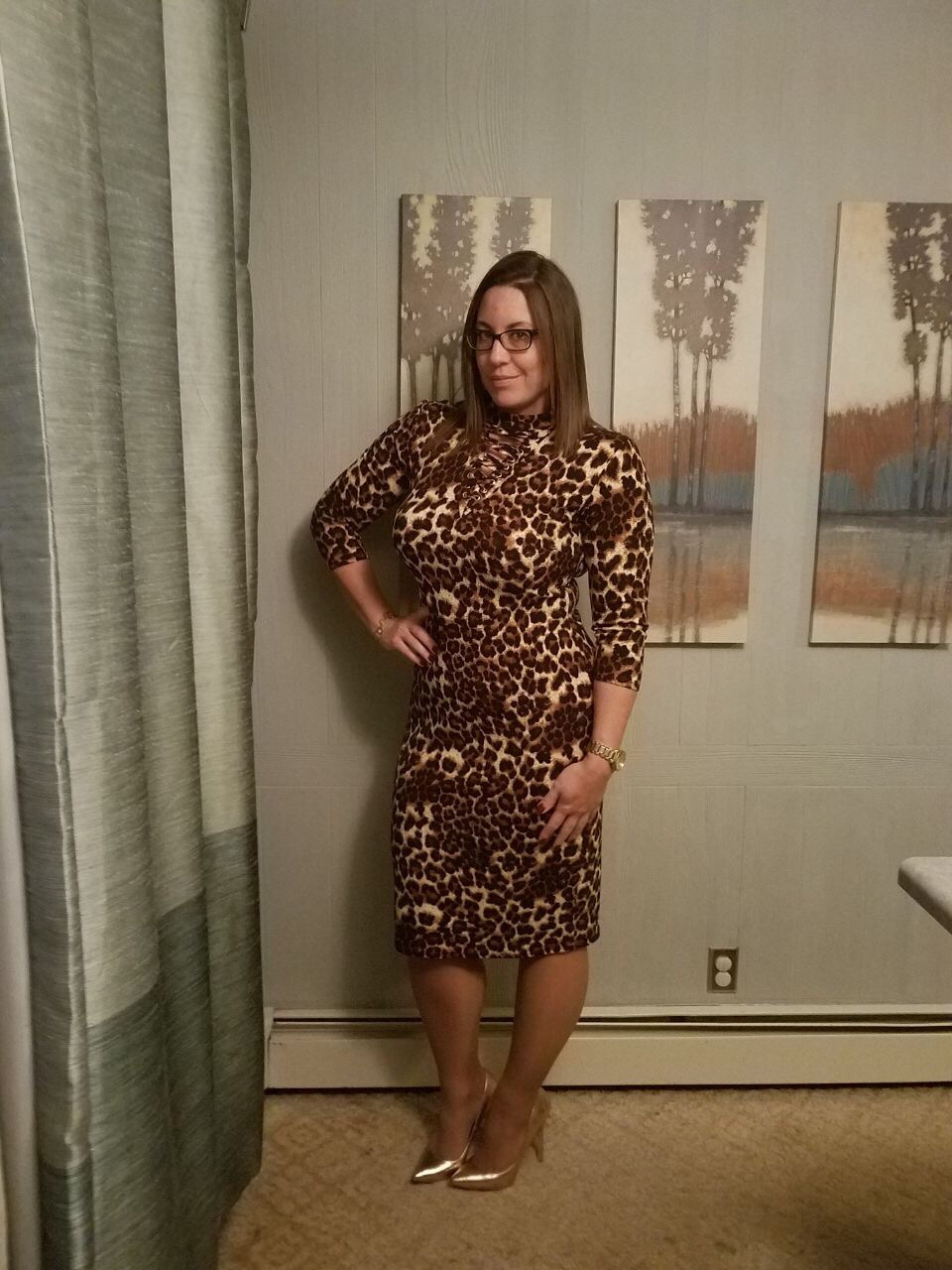 Danielle looks so fabulous in this head to toe look! Follow her on Instagram by clicking on photo @adidaswoman
As usual, Sara is killing it. Here she has on OTK boots from @Shoedazzle. The rest of her outfit can be found on @JustFab and you can follow her on Instagram @sarastrendystyle, just click the pic!
My baby girl #Nymeria once again joined me for this look! My sweater is so old I don't remember where I got it, but I still love it! My fringe boots are from @JustFab and my swing dress is from @ShoeDazzle. Follow me on Instagram @robinavidor. Click the pic!
Stephanie opted for just a touch of leopard print in her scarf and looks outROARgeous! (I made that up LOL 🙂 ) Her sweater and fab heels are from @JustFab, high-waisted jeans by Boutique by Ashley Nell Tipton and her infinity scarf from Marshalls. Find more of her style on Instagram @stephaniegivesyoulife Click pic!
Janelle is hot, hot, hot in her Amazon Dress, @JustFab leopard heels and Walmart leopard scarf. She can be found on Instagram by clicking her pic @quincysgirl77
I hope we inspired you today with our looks! Check back in two weeks for our next collaboration! xoxoxoxoxo #rockinrobin