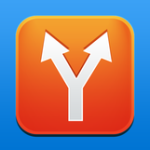 BE PART OFTHE YABBLY COMMUNITY
Product review community.
This NEW product review community is about people helping people make the best purchasing decisions before they jump in blind.
YABBLY promotes itself as an "online community of thoughtful people who help each other". This is something we can all use a little more of in our lives! What makes this community different from others, (besides being absolutely free!) is that no one is trying to sell you anything or give you a biased opinion. AND, Yabbly guarantees an answer to your question within 24 hours for free!
If you cannot find a product review you can post a question about it get answers from real people who have made similar purchases recently. There are a tremendous amount of product reviews to research, any item from a tube of mascara to a car! Where else can you do that?
You can start by making a list of your ten favorite things that you couldn't leave home without called your "Tens List". This wasn't as easy as I thought! My TENS LIST ended up being:
My iPhone
Murad Spray Toner
My Debit Card
Shoes, Any Shoes!
Vodka!
Otter Box
Laptop
Jewelry-Big Rings!
Sunglasses
Burt's Bees Lip balm
That is not my exact order but a new feature at Yabbly is being able to reorder your TENS. Yabbly is still evolving and improving. The more people that contribute to this product review website the stronger it gets. People helping people make better purchasing decisions everyday is what it's all about. Go on, give it a go!
Join Yabbly here http://www.yabbly.com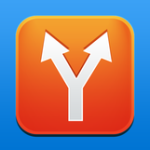 Powered by BrandBacker